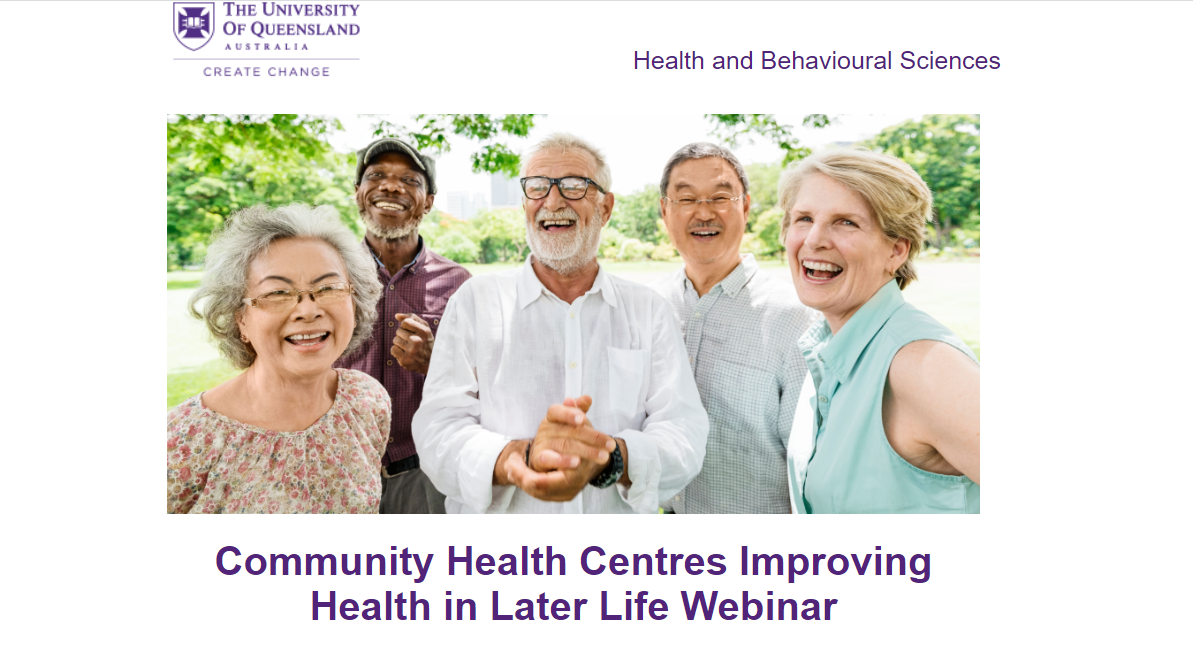 The University of Queensland (UQ) and The Chinese University of Hong Kong (CUHK) share a strong track record and vision for research and social impact in addressing society's key challenges.


You are invited to a webinar on how community health centres can improve health in later life. Featured presentations by the speakers will illustrate how social group membership, cognitive attributions about health behaviours, and strategic support for reducing the risk of cognitive impairment and dementia, can increase participation in health-promoting activities (e.g. exercise, nutrition, social engagement) to improve health and mental health outcomes in later life.


Speakers:
Prof. Helene Fung, Professor of Psychology, CUHK
Topic: Building a community in preparation for later life


Prof. Jean Woo, Professor of Medicine, CUHK
Topic: Data from community wellness centres in Hong Kong: A snapshot


Prof. Catherine Haslam, Professor of Psychology, UQ
Topic: The value of social connection post-retirement


Prof. Nancy Pachana, Professor of Geropsychology, UQ
Topic: UQ Healthy Living: A model for community wellness in Brisbane


Date: 28 July 2022 (Thursday)
Time: Hong Kong - 1-3pm HKT; Brisbane - 3-5pm AEST


For more details, please click here.


Free Registration: please click here.